So it all began on a whim, typical really. A craigslist posting for an old street legal enduro motorcycle for $300. Always on the hunt for a basketcase project, i took the work truck to a chinese resteraunt in La Jolla. Upon arrival i was escorted to a storage unit on the rear of building where i found this fine 1976 Yamaha specimen:
The previous owner was in the process of converting the bike to a dirt only toy for "the dunes". Luckily i swooped it up in the nick of time, and had grandiose aspirations of restoration. The was alegedly only a fresh gas and battery away from running. Oh yeah and no keys!
With those ecouturements in hand i attempted to fire the beast, however it would only sputter and die. At this point i did what anyone would do and stripped it down to the frame for a mild shoe-polish restoration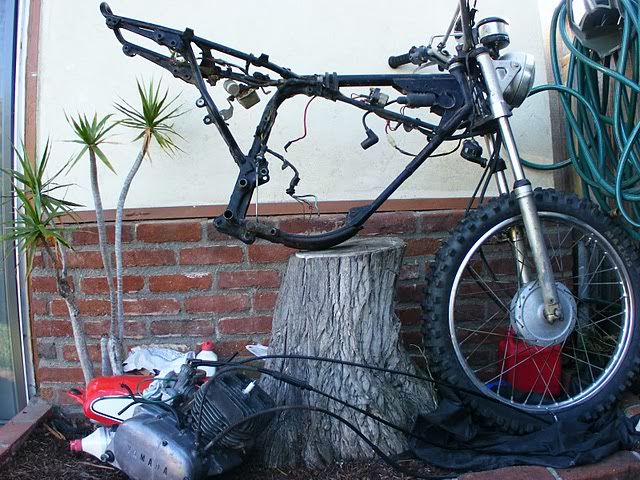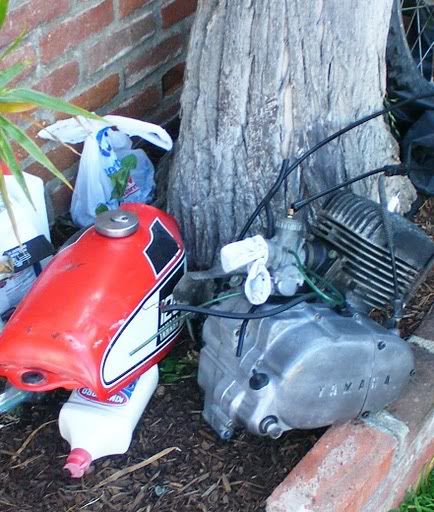 The list of minor mechanical issues is long and tedious. The bikes oil injection pump has been bypassed. Solution: Premix. The pumps bypass tubing on the carb was allowing gas to pass into the reeds. The needle valve wouldnt seat and the jets were clogged. Solution: New reproduction carb.  The tank has audible rust floating around. Solution: Inline filter. No airbox. Solution: Uni Scooter Filter. Forkseals are cracked and broken. Solution: Electrical tape
I then did a switcheroo between my DRZ dualsport tires and the newer maxxis desert ITs that came on it. At this point i also added a little vintage corduroy to the seat for extra "On Any Sunday" flair. And off it went on the maiden offroad voyage: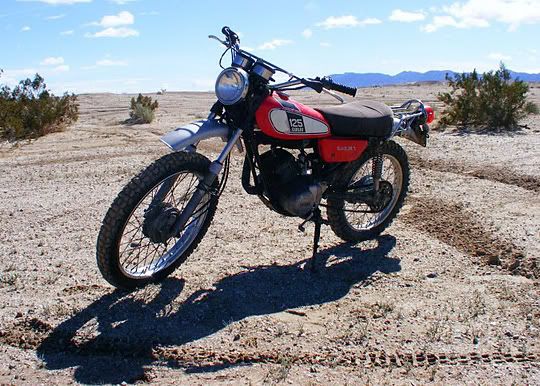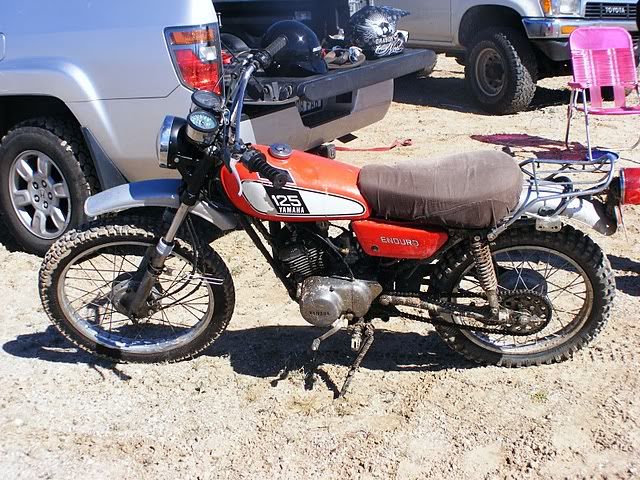 After 20 minutes of abuse the rear tire decided stop holding air and so without a replacement we rode on a flat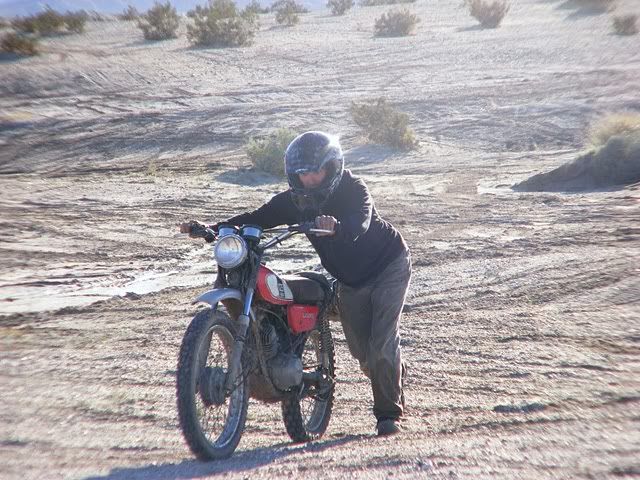 Then the ignition points decided to stop conducting spark across their contacts.
So a week passed, my friends at the Vintage Yamaha Enduro supply in Wisconisn sent a tuneup kit and the bike was running again. Spooned on a new tube, got a pinch, trashed. Spooned on a second new tube and the bike was prepped for a voyage from Ocotillo Wells to the Salton sea. It got a new bungee cord seat stay, more sturdy Acerbis fender and a set of 7/8″ Renthal CRF450R Bars.
It performed admirably but eventually its age caught up to it; a clogged the fuel filter and nail in the rear tire. After much swearing we returned to the truck and tried to conduct a field repair. After pinching yet another replacement tube it was time to thrash it again this time two up: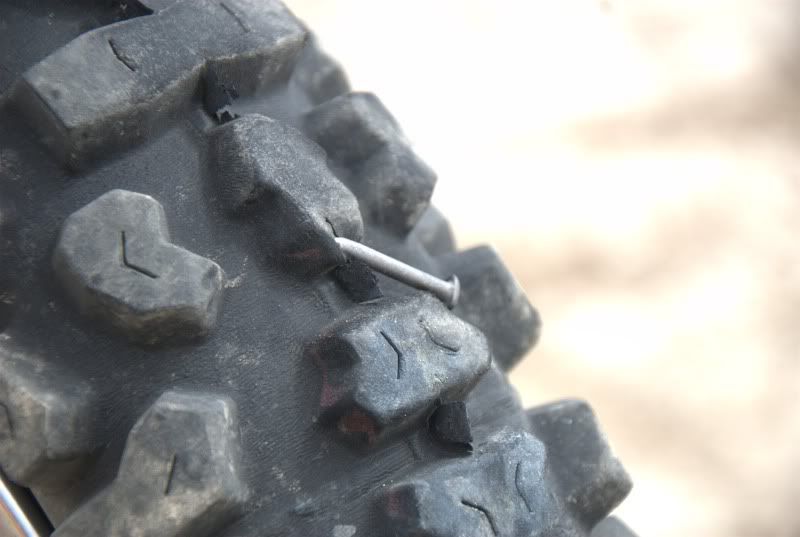 The bike was returned safely and a new tube fitted. The carb was cleaned again and the fuel filter replaced. The petcock is leaking badly but the float valve is holding the gas just fine. I would like to consider replacing it with a spare YZ valve that i have. New plug and bang shes ready to roll:
Future mods entail some repainting of oem silver and addition of a small tool kit!
So now she waits for the next journey,